Cortina & Dolomiti Mountains Sightseeing Tour
Enjoy this well known Mountain Range and its enchanting pearl, Cortina, but also the beautiful towns, villages and valleys which line the foothills of one of Italy's most incredible region, which was declared a UNESCO World Heritage Site.
Our first stop will be in Cortina D'Ampezzo, the Pearl of the Dolomites. After a brief visit (and shopping, if wished) to the most famous Corso Italia, you'll have the opportunity (whether/season permitting) to take the Cable Car (payment on the spot) which takes you from the centre of Cortina to Faloria (2,134 m.) in only a few minutes: here you will find 10km of slopes, a snowpark, slow-ski piste, 2 refuges and 2 ski bars. From here you can enjoy some breath-taking view of the surroundings and relax in a panoramic terrace bar.
The tour continues to Misurina, where you will be struck by the beauty of its romantic Lake, located at 1756 metres above sea level, the gorgeous panorama of the "Tre Cime di Lavaredo" and the ever-green woods. Here you will have the opportunity to taste a few typical products.
After lunch (optional) you may ask your driver to take the toll road (payment on the spot) up to the outstanding peaks of the "Tre Cime di Lavaredo" which will allow you to admire an unforgettable view of the Dolomites before of getting back to Venice.
TOUR DETAILS

KIND OF SERVICE

Private Tour, customizable on demand

FEATURES

UNESCO World Heritage Site * Scenic Panoramas * Great Photo chances * Easy Walking Tour

AVAILABILITY

All year long / Every day except Sundays and National Holidays

DURATION

8 hours transfers included

PICKUP/DROPOFF

PLACE AND TIME

Door to door service from/to Venice Piazzale Roma or any Hotel addressed in Venice mainland.

Departure time is at your choice (suggested dept. time: 09:00am)

MAIN ATTRACTIONS

Cortina d'Ampezzo
Misurina Lake
Tre Cime di Lavaredo

PRICE (per person)

On demand, variable depending on seasonality and number of passengers.
Ask for an estimate without obligation to info@veneziaportaest.com

PRICE INCLUDES

Private Car/Minivan with professional Driver, including: VAT, parking, highway tolls, fuel, insurances, driver's meal

PRICE DOES NOT INCLUDE

Cable Car Cortina/Faloria: € 18,00 p.p. (at leisure)
Tre Cime di Lavaredo toll road : € 24,00 (at leisure)
Lunch (at leisure)

TERMS OF BOOKING

and PAYMENT

Reservation and payment has to be arranged at least 72hrs in advance - confirmation subject to availability

NOTES/TIPS

The entrance at the Tre Cime di Lavaredo (toll road) is free of charge if the visit (counted from the access time to the exit time of the car) lasts less than 25 minutes: enough time to take a few unforgettable pictures, leave the payment area and... save money!
IMPORTANT
Drivers are NOT allowed to accompany clients by foot through historical city centers or inside museums/villas/churches (since this is reserved by law to professional Guides). Drivers speak basic English and will be pleased to accommodate any request concerning the choice of a good restaurant, an alternative attraction, a souvenir shop, or any further help. In case of a walking-tour, they will also be pleased to provide a "smart" map (in English) of the place to visit with all its main attractions well highlighted. Extra hours (on demand, subject to availability) are subject to surcharge.
Request information on this service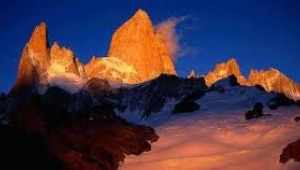 This proposal only relates to the offer of a car rental service with driver for the visit of the areas of the description above, and (eventually) of their visitable attractions, the costs of which are borne by the passengers and to be paid locally without any form of mediation on our part. Itineraries, day/time, duration and attractions to visit are always at the customer's discretion. Therefore, this offer does not constitute a "touristic package", not providing in any way any form of accommodation or tourist services not ancillary to transport/accommodation of passengers.